Vezérlő egységek
Modular Line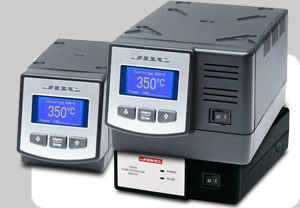 Combine freely stackable modules in order to get your complete personalized set-up
You can choose from 3 control units according to the number of tools you need and each unit can be adapted to any of 8 tools.
All incorporate the JBC exclusive heating system that increases work efficiency thanks to the temperature recovery.
For a basic working system, you need 1 control unit, 1 stand, 1 tool and 1 cartridge.

The page can not be displayed correctly if you use Internet Explorer!


© copyright 2012 Al-Bohacen Kft.